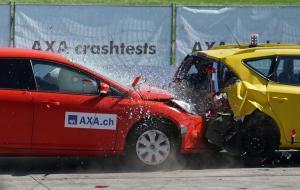 I've just been in a Motor Vehicle Accident!
My Insurance adjuster informed me that I get 21 treatments including: Physiotherapy, Massage, Acupuncture, and Chiropractor.
I thought that was great and would help me get better, so I booked an appointment with a Physiotherapist…only to be informed that I qualified for 14 visits.
Physiotherapy - 21 Treatments vs. 14 Visits
It was explained to me that after the first seven treatments with my physiotherapist, the motor vehicle legislation indicates that, when more than one body part is being treated it counts as two units per visit. This means that each visit, after the first seven, count as two treatments. (First 7 visits = 7 treatments; Remaining 7 visits = 2 treatments each)
What if I just want Massage?
After my first physiotherapy visit, as recommended by my Doctor, I thought maybe getting massage for the remainder of my treatments would be the route to go instead – they were also covered, after all. It would be more relaxing for me and they could do all the work!
Not the best idea! I came to an understanding that if that's all I did, and still wasn't better, further treatment would probably be declined since I was not an active participant on my path to recovery.
My Physiotherapist really was on my team and they advocated for me!
After completing my approved treatment, I was still struggling with my injuries. My physiotherapist filled out a form and communicated with my Insurance adjuster to request an extension (further treatment). A typical extension is 12 visits over 8 weeks.
The extension consisted of treatment to work on my areas of weakness, and the physiotherapist guided me through the appropriate exercises given to me for further strengthening.
I discovered…
To get better, I needed to exercise more!
I was encouraged that consistency is the key to faster healing and to exercise every 12 hours.
Why are you using my private insurance?
At first, I was upset when the clinic said they needed to use my private insurance after the initial 21 treatments. I came to the understanding that, this is according to the Motor Vehicles Act, and my insurance will cover additional costs secondary to my private insurance (e.g. Blue Cross).
What happens if my approved treatment has ended and I am still not fully recovered like I was before the accident?
Good news! My Physiotherapist really was on my team and did advocate for me again!
The physiotherapist wrote a report to my Doctor with recommendations for diagnostic testing
(e.g. X-ray) and referral to a specialist based on those findings.